Coral Sands is the smallest of all timeshare resorts on the Island, but don't let the size of the resort fool you. It's intimate setting, right on the beach, allows guests to feel as if they are relaxing in their private villa. Situated 5min from George Town and Seven Mile Beach it's easy to see why so many owners love this little resort. Check out the pictures in Condo Units.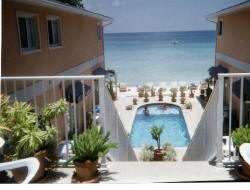 Snorkeling is a breeze at Coral Sands. All you will need is your gear, (don't leave home without it) step into the water and you will be surrounded by tropical fish. The coral heads formation right in front of the resort is spectacular and the sea life is abundant. The resort can also help you with all your diving needs with a quick pick up from one of the many dive operators on the West side of the Island.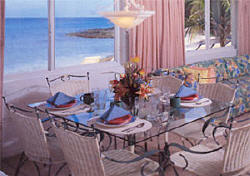 With 12 two bedroom villas, 10 poolside with ocean view and two ocean front, all the interior amenities couldn't be better. The villas come fully equipped with dish washers, washer/driers, two phones, two cable TVs, ceiling fans, central A/C, microwave, range, coffee maker, and more. Come and enjoy private Island life at it's finest.