Morritt's Tortuga Club's sister resort, Morritt's Grand, raised vacation ownerships luxury bars to the stars with this one. The brand new facility is par to non in sheer beauty, spaciousness and amenities. If you are lucky enough to have exchanged (non the less own!!) on a 3rd or 4th floor Villa you will not believe your eyes. Huge balconies, beautifully furnished and equipped, Morritt's Grand is truly a work of art. The New Morritt's Grand Resort celebrated the Grand Opening of Phase I in May 2001. Morritts Grand Resort consists of forty oceanfront units, 16 of which are One Bedroom units, 16 Deluxe Two Bedroom units and 8 Super Penthouse units. Check out our photos in Condo Units.

The 5 Star Facility is located to the South of the existing Morritt's Tortuga Club. Each unit offers an incredible view, five star amenities including elevators. For a full list of amenities please continue on to the Morritt's Grand Floor Plans as they provide a full description of the units amenities.

Placed on it's own powdery white sandy beach, Morritt's Grand Resort offers one of the most stunning Ocean Front views in the world. One can only be relaxed overlooking the Caribbean Sea, whether in a 4th floor Super Penthouse or in a 1st floor beach access one Bedroom Apartment your vacation experience will be heightened by excellence.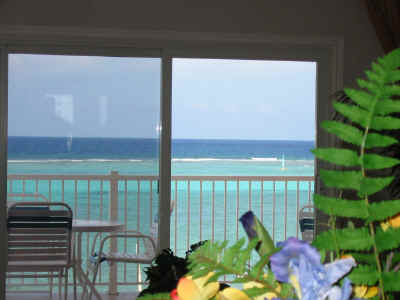 The Units offer all the RCI Gold Crown 5 Star Resort amenities and comfort, from Jacuzzis in Master Bathrooms, to washers and dryers. Please click on Floor Plans for more information.