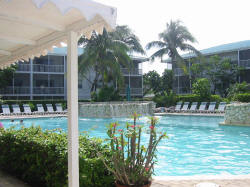 Seven Mile Beach Resort is blessed with the perfect central location. Close to a multitude of Bars, Restaurants, shopping, entertainment not to mention one of the most beautiful beaches in the world, Seven Mile Beach. Spacious fully equipped two bedroom villas, a large pool and only a short 2min walk to the beach. Seven Mile Beach Resort is the clear choice for vacationers needing all the comforts near by. Check out our photos in Condo Units.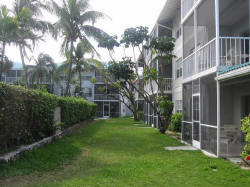 With activity directors and a dive shop on site, resort life never had it so good. Most Seven Mile Beach Resort owners report "taking a taxi from the airport to the resort and never having to get in a car again for the rest of the week". Talk about vacation bliss, not having to get in a car for a whole week! This is another resort with a huge variety of resort activities. (I have never seen more free rum punch being served in my life)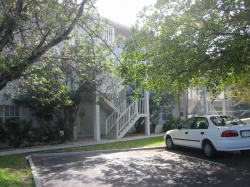 From beach games to water aerobics, as well as the Cayman Pub Crawl, by far the most talked about activity offered, where guests are taken from Pub to Pub by bus for a great night sampling many of our finest Grand Cayman establishments. Even being placed in the center of all the excitement, it did not stop this Resort from offering more!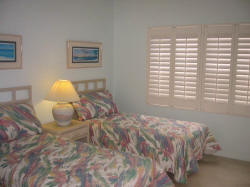 All the villas are beautifully decorated, featuring top amenities with screened patios. On site amenities also included are maid service, lighted tennis court, gas BBQ grills, gift shop, laundry facilities and a free temporary World Gym Membership! The onsite dive shop, 7 Mile Watersports, offers everything from certifications, one/two tank dives, sunset cruises, even a three tank East End trip including lunch. The resort is affiliated with Interval International and is exclusively timeshare.